About Me
I welcome you to join me on a journey of exploration into the natural healing properties of your mind, body and spirit.  Whether it is the achievement of a personal improvement goal or the urgent need to find a healthy more fulfilling path, the therapeutic use of hypnosis, imagery and mindfulness…
Why Hypnosis?
Homeostasis vs Neuroplasticity – These are the two key concepts for understanding why hypnosis can be the key ingredient for creating lasting behavioral changes and transforming important personal beliefs, self-image and automatic emotional responses. It is this understanding that explains why accessing the power of the subconscious mind has been the corner stone of healing in every culture throughout history.
Free Phone Consultation
Private sessions are one-on-one sessions designed just for you. Appointments can be 55, 90 or 120 minutes in length. Private sessions can be in-person or via Zoom, Skype or Phone.
The sessions consist of talking, hypnosis, imagery, learning, goal setting and more.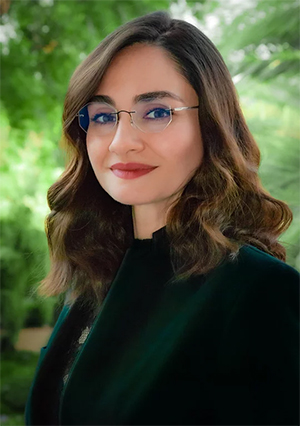 Certified Hypnotherapist
Hi, my name is Nessa Amini and I'd like to take you on a little journey with me,
Visualize or imagine yourself standing on top of a beautiful staircase ,being and feeling your very best .
Free of any emotional and physical pain, Free of any unwanted habits, Free of any fears and/or Trauma that have been holding you back in life, Confident, Strong and just Utterly HAPPY being your best self.
Do you like what you see? Do you want to be that?
If you are here right now reading this, your journey to a better life, a better you has already begun. Yes there is Magic and yes you can have and do and be all that you desire. But I'm not the magician that will do that for you. YOU ARE.
I am solely here to give you the tools to create your own magic. I am here to shine some light on YOUR path to YOUR better self. I am a key to a lock that YOU will open and set yourself Free. I do what I do with passion and understanding of your need for change. Let me guide you down that staircase that leads you to your better self that's been waiting to be found.
So now I ask you, are you ready to FREE YOURSELF?